Fuhsi Glueless Synthetic Hair Headband Wig For Gym and Swim
Product

 

Detail:
Hair Type:

S

ynthetic Hair

Hair Color:

103#

Hair Density: 1

8

0%

Hair

Length:

22

inches

Size: 

O

ne

S

ize

F

its

M

ost

Headband Material:

B

lack

C

otton

Cap Construction:

N

on

L

ace

W

ig

C

ap
This is a timeless headband wig that gives you effortless glamour in an instant. The ash blonde hair paired with moisture-wicking headband gives you the perfect amount of elegance for a daytime or nighttime look. This is sure to become a staple in your wardrobe.

It can be worn with your favorite headband over your wig to add variety to your look. This is also a great look for women with hair who want a sweet sportier look!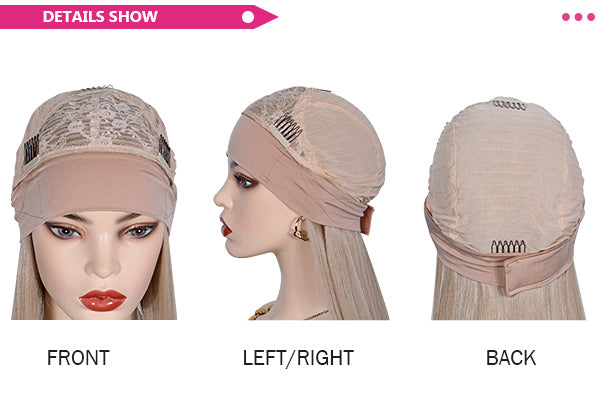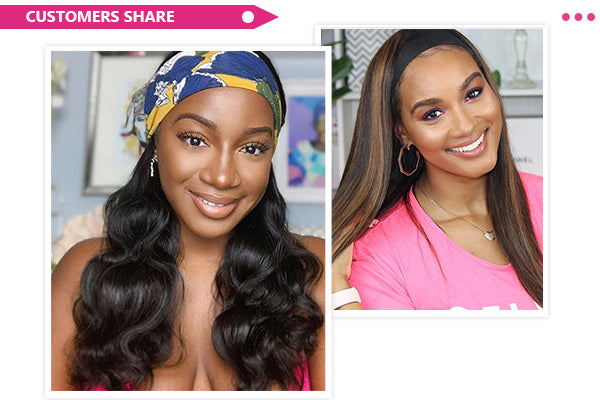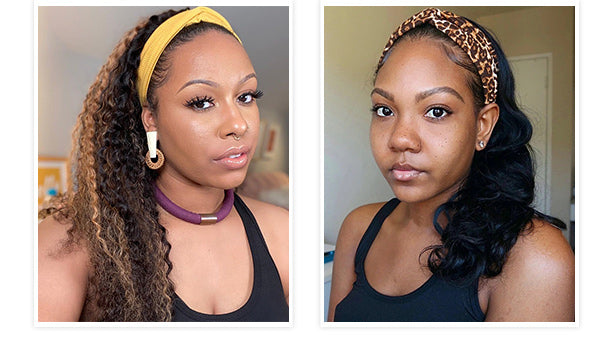 Tips to wash your synthetic wigs
Preparing to Wash Your Wig
(1)A basin or sink full of cold water
(2)Shampoo and conditioner specifically for synthetic wigs
(3)A wig comb
(4)A clean towel
(5)A wig stand
Step 1:
Work Out Tangles. Use a wig comb to gently work out any tangles.
Step 2:
Mix cool water with wig shampoo in a sink or basin (never use a washing machine). Soak your wig for five minutes, or a little longer depending on how soiled it is. Even if your wig is quite soiled, never rub, twist or wring it.
Step 3:
Rinse the synthetic hair wigs in mild water towards to the same direction.
Step 4:
Run your fingers through the hair gently in the mild conditioning water in a downward from top to end.
Step 5:
Lay flat the hair and leave it natural air dry.

Wig Storage
1. The best way is to put the wigs on a wig stand or mannequin head. Also, you can store it in a hair net or plastic zip-lock bag.
2. Please note that wigs should be placed in cool & dry air.
US
3-5 days usually for stand shipping.
2 days for expedited shipping.

Other areas:
7-9 days usually for stand shipping.

3-5 days for expedited shipping.
Strand Free shipping for New Arrivals Wigs
30 DAY GUARANTEE: If you are not completely thrilled with your wigs - We have a 30 day satisfaction guarantee. Please refer to our return policy here or at the bottom of the page for more details. Happy Shopping!