Fuhsi Headband Wig Synthetic Hair For Women
Product

 

Detail:
Hair Type:

S

ynthetic Hair

Hair Color:

P33/103#

Hair Density: 1

8

0%

Hair

Length:

22

inches

Size: 

O

ne

S

ize

F

its

M

ost

Headband Material: 

C

otton

Cap Construction:

N

on

L

ace

W

ig

C

ap
If yo

u're looking for a no-frills slick headband look, then this is the wig of your dreams. The durable hair band is comfortable and fits the average woman very well.

The wig is pretty unique in that it has a very unique brown highlight color and is quite easy to adjust. The straps inside can be adjusted to fit different head sizes. Style this wig with a classy evening dress or a peppy mini skirt.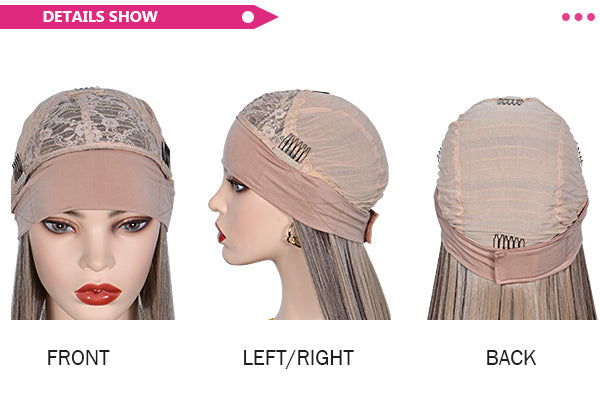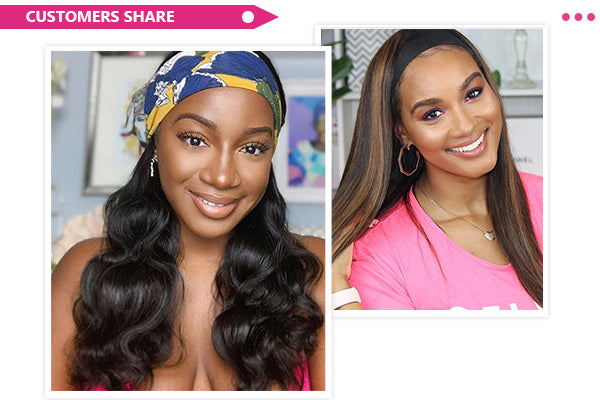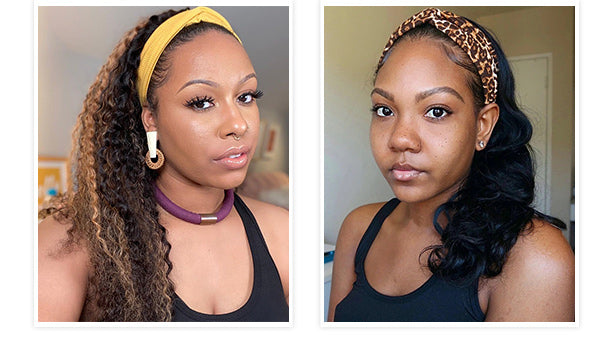 Tips to wash your synthetic wigs
Preparing to Wash Your Wig
(1)A basin or sink full of cold water
(2)Shampoo and conditioner specifically for synthetic wigs
(3)A wig comb
(4)A clean towel
(5)A wig stand
Step 1:
Work Out Tangles. Use a wig comb to gently work out any tangles.
Step 2:
Mix cool water with wig shampoo in a sink or basin (never use a washing machine). Soak your wig for five minutes, or a little longer depending on how soiled it is. Even if your wig is quite soiled, never rub, twist or wring it.
Step 3:
Rinse the synthetic hair wigs in mild water towards to the same direction.
Step 4:
Run your fingers through the hair gently in the mild conditioning water in a downward from top to end.
Step 5:
Lay flat the hair and leave it natural air dry.

Wig Storage
1. The best way is to put the wigs on a wig stand or mannequin head. Also, you can store it in a hair net or plastic zip-lock bag.
2. Please note that wigs should be placed in cool & dry air.
US
3-5 days usually for stand shipping.
2 days for expedited shipping.

Other areas:
7-9 days usually for stand shipping.

3-5 days for expedited shipping.
Strand Free shipping for New Arrivals Wigs
30 DAY GUARANTEE: If you are not completely thrilled with your wigs - We have a 30 day satisfaction guarantee. Please refer to our return policy here or at the bottom of the page for more details. Happy Shopping!